How To Eliminate Manual Pump Adjustments As Tubing Ages
Use a controller to measure, control and log fluid path information for you
Manually adjusting your pump takes time and effort. Have you been manually adjusting your pump as your tubing ages? Have you ever skipped the step because you were too busy? Imagine if you didn't have to do that anymore. Good news! You don't have to do that anymore. Flow controllers can do the job for you. If you don't have a flow controller attached to your pump, you need to consider this handy instrument. It typically clamps to the tubing near your flow sensor to measure and control the flow rate of your liquids as they move through the tubing.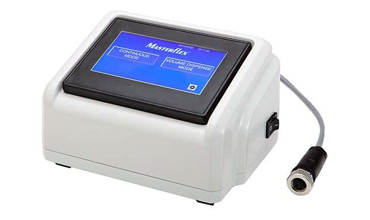 Masterflex flow controller
We are pleased to let you know about a new product we recently launched in the Masterflex® family of products. The new Masterflex Flow Controller can significantly help your daily pumping operation. It receives input from a flow sensor and then responds by adjusting the speed of your Masterflex pump to maintain a set flow rate or dispense volume. Using proprietary technology, the Masterflex flow controller measures, controls, and logs date-and-time stamped entries of flow rate, flow set point, pump speed, and total flow. It works with the Masterflex Ultrasonic Flow Sensor and many Masterflex® L/S ® and I/P® peristaltic pumps. This is ideal for use in a lab or process in pharmaceutical, food and beverage, and life sciences research.