Ismatec IPC / IPC-N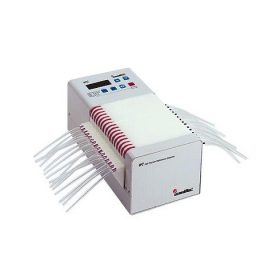 Deze Ismatec slangenpompserie heeft een planetaire aandrijving voor zeer lage pulsatie en langere levensduur van de tubing. Gebruik tot wel 24 kanalen met een debiet tot 44 ml/min. Door de hoge nauwkeurigheid en de verschillende functies, zoals continu verpompen en dispenseren, is deze slangenpompserie geschikt voor vele applicaties met een lage flow.
Advies/Prijsaanvraag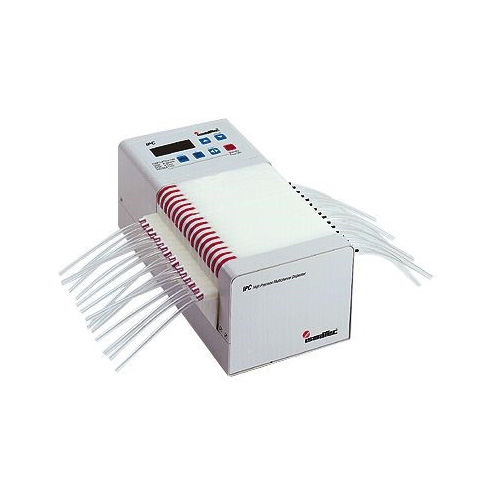 De Ismatec IPC / IPC-N slangenpompen hebben 8 RVS-rollers, die zorgen voor een soepele rotatie met weinig pulsatie en een hoge nauwkeurigheid. Tijdens het pompen is het debiet of het toerental in het 4-digit LED-display te zien. De tubing kan snel worden gevuld of doorgespoeld met de MAX-knop zonder dat de ingestelde settings gewijzigd worden.
De pomp heeft verschillende functie voor verpompen of dispenseren:
Continu verpompen met ingesteld debiet
Dispenseren op tijd met ingesteld debiet
Herhaalde pompcyclus
Drip-free verpompen; een terugslag na het pompen om druppelvorming tegen te gaan
Dispenseren op basis van volume
De pomp kan ook extern aangestuurd worden vanaf een computer of via remote control.